Hello, this is DEEX Korea.
DEEX Korea is committed to becoming a strong partner for companies that are concerned about digital transformation.
In September, we were chosen 'Smart Small and Medium Business' by the Korea Federation of Small and Medium Business in 2019!!
* What is Smart Small and Medium Business?
The Korea Federation of Small and Medium Business selects small and medium-sized companies with factors that attach importance to young people such as work-life balance, performance sharing, and employee growth.
The purpose of the project is to provide young job seekers with opportunities to find their own potential, aptitude, and aptitude, and to provide small- and medium-sized enterprises with opportunities to secure outstanding young talent by promoting their advantages such as smart working conditions.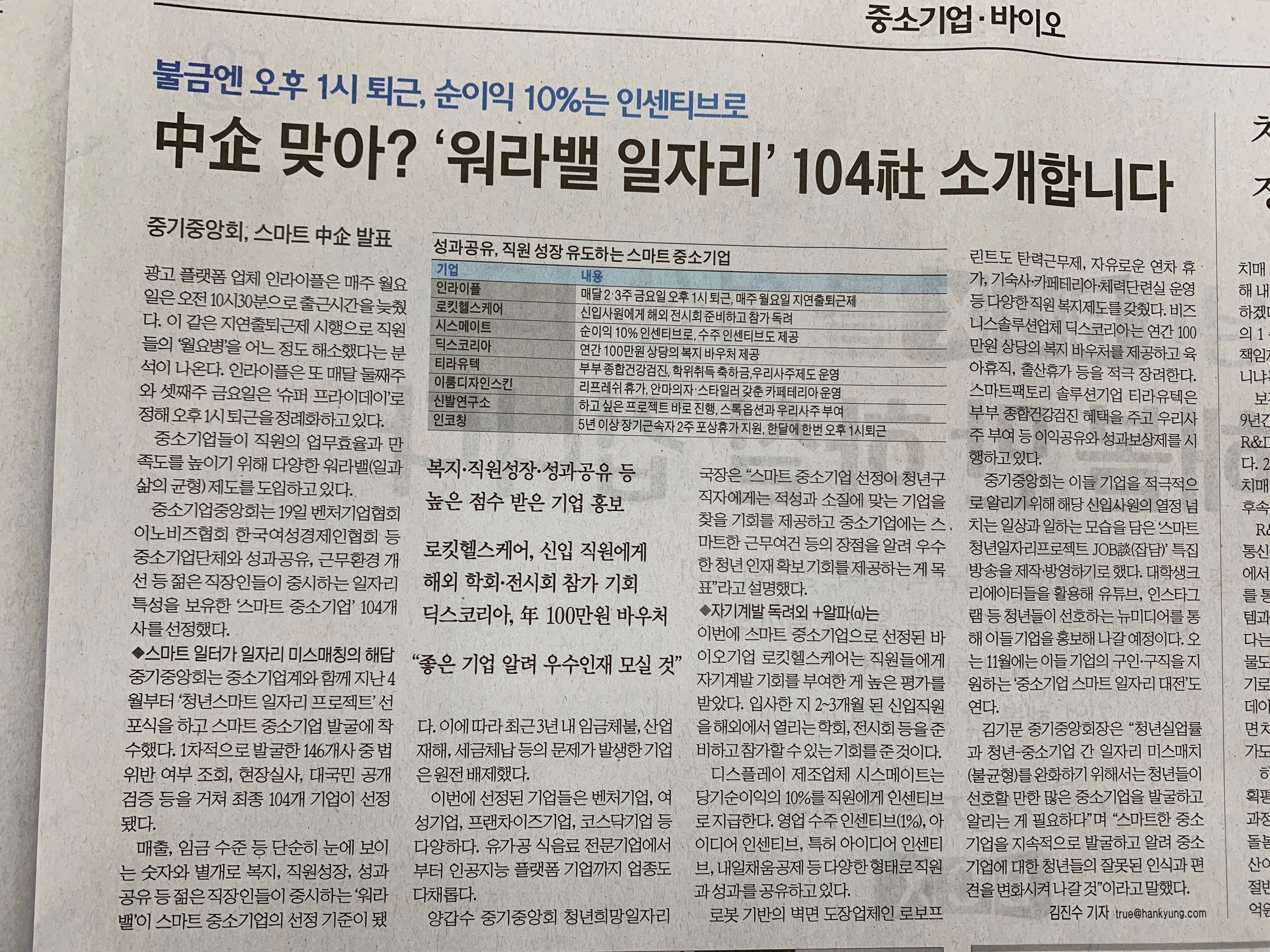 Recently, young job seekers put a lot of emphasis on "promoting employee growth" and "work-life balance" when choosing their jobs and businesses.
We think DEEX Korea's offer of welfare vouchers and the active promotion of 'breeding leave' and 'birth leave' were evaluated and selected!
Like DEEX Korea, 104 smart and well-being companies can be found below.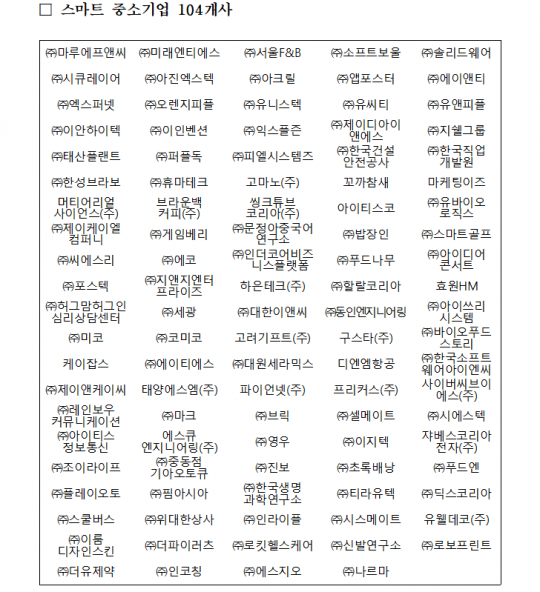 DEEX Korea will continue to be a company that not only helps transform the business of the company but also helps improve the awareness of young job seekers and create a better corporate culture environment!