Hello, we are Deex Korea.
Here is the news of the webinar hosted by S.Pin on April 6, 2023.
This webinar was attended by approximately 80 partners to present new features and applications for Microsoft solutions.
Deex Korea presented the theme of 'Proposal for Connecting with Power Platform by M365 License'.
Increase business efficiency with Power Platform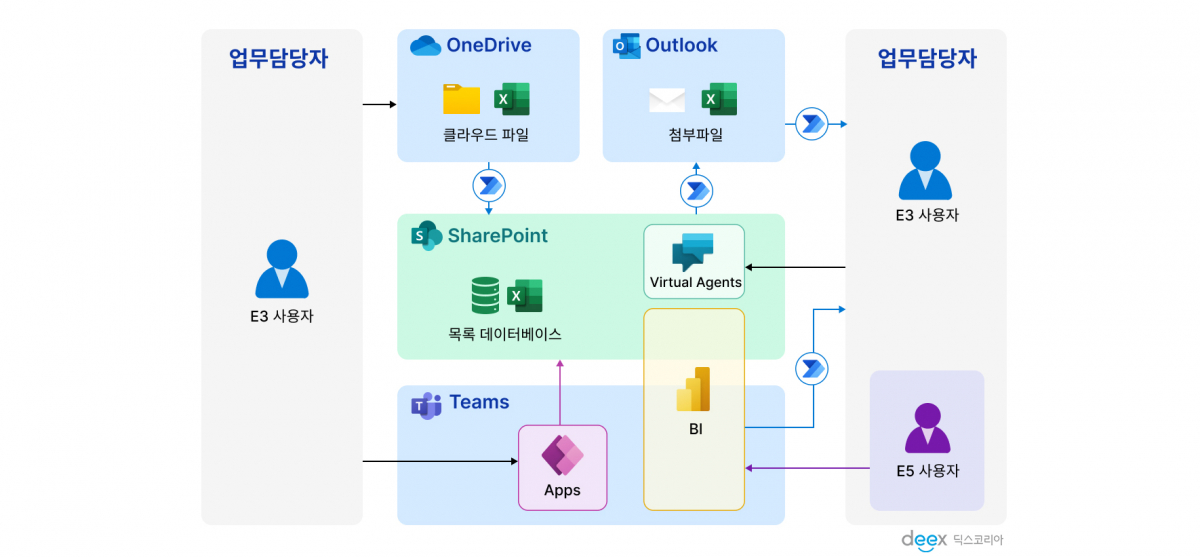 Customers with Microsoft's E3 and E5 licenses can use the basic features of multiple solutions,
including Power Apps, Power Automate, Power BI, and Virtual Agents on Power Platform, and the integrated link between solutions
provides a variety of features to simplify business processes and increase business efficiency.
We demonstrated how Microsoft licenses and power platforms can create synergy, along with examples of how they can be used.
Partners who participated in the webinar said that this announcement helped them understand the link between the Power Platform and the M365 license!
Even after the presentation, you showed a lot of responses with various questions.
With this announcement, the partners and Deex Korea are expected to discuss establishing a more effective business process.
The contents of this webinar can also be found on the Deex Korea YouTube channel.
Subscribe to Deex Korea YouTube for more information about Microsoft!
Thank you.
Deex Korea is,
as a Microsoft business solution partner,
responsible for consulting Microsoft 365 business license comparison inquiries and developing and training business apps.
If you have any questions, feel free to knock on Deex's door!